A popular child locator GPS writstwatch called nu.m8 by company lok8u.
The price is affordable at only $180 and the plan ranges from $9.99 per month to about $18.00 per month depending if you want to have remove GIS internet access to the location or base functionality plus the ability to send SMS.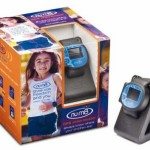 Most people who have seen the watch and held it believe it is too clunky for a young child. Here is the nu.m8 compared against a large Omega watch that an adult man would wear. This review by the Gadgeteer is quite detailed!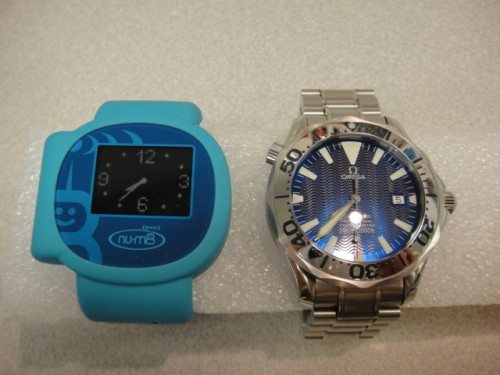 The nu.m8 portal allows one to create safe zones and to see the approximate location of their loved one. Some customers were even considering it for their eldery grandparents.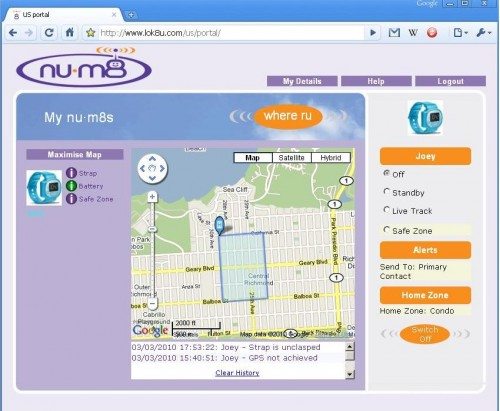 From any SMS-enabled cell phone, you can send the following commands to the nu.m8:
- Where are you request text "wru"
- Off (to release strap) text "off"
- Safe Zone on text "safe (radius as metres)"
- Safe Zone off text "zone"
- Clock Analogue text "clock"
- Clock 12 hour digital text "12"
- Clock 24 hour digital text "24"
- Standby text "stand"